5kW AC Output + 10.24kWh LFP Battery Energy Storage System
5kW AC Input/Output at 120V 60Hz (Surge 10kW for Output).

10.24kWh LFP Battery Capacity (Expandable up to 40.96kWh).

48V System – An Efficient and Secure Power Solution.

Integrated and Compact Design for Easy Assembly.

Customizable to Suit Your Needs – Ideal for Homes, RVs, and More.

Real-time Smart APP Controls.

Top Safety Certifications: ETL.
Shipping & Returns

Free Shipping on All Orders! 30-Day Money Back Guarantee!
Compatibility

Compatible with 98% Solar Appliances
5kW AC Output/10.24kWh LFP Battery


(EXPANDABLE UP TO 40.96KWH)
20.48kWh LFP Battery

(SURGE 10000W FOR OUTPUT)
5kW AC Input/Output

(UP TO 5500W)
Custom Solar Input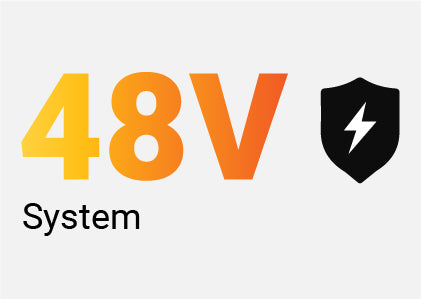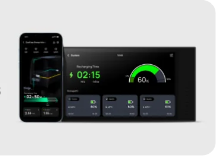 Off-grid Builds
Our kits, featuring compact and modular solar components with Plug-and-Play connectors, seamlessly adapt to any off-grid homes, ensuring a reliable power solution for all your requirements.

RVs/Trailers/Vans
Whether upgrading your van's electricals or starting from scratch, our plug-and-play Power Kits let you easily tailor your hardware to fit your van's size and energy needs.

SIMPLE ASSEMBLY
Modular Storage System
We made our modular system plug-and-play so you can quickly customize your van power whenever you want. Simply stack a battery to increase capacity, or plug in a solar panel for faster charging.
3-IN-1 CHARGER INVERTER
Integrated & Compact Design
Combining the functionalities of a charger, MPPT charge controller, and inverter into one compact unit, our charger inverter saves you valuable installation space and time.


Quick Connection
Equipped with quick connectors, unlike conventional ring terminals, our LFP batteries eliminate the need for manual tightening. This enables swift and effortless connections between battery units.

TOP SAFETY CERTIFICATIONS
ETL/UL Certified
Our inverters and batteries are ETL certified, ensuring top-notch safety standards. The real-time communication between the inverter and battery guarantees a secure and reliable solar energy solution for your home or business.
TAKE CONTROL OF YOUR POWER MANAGEMENT
Advanced IoT Capabilities
Stay connected to your energy usage both at home and on the move. Our mobile app offer a range of user-friendly settings and real-time data tracking options. 1. Effortlessly monitor your power consumption on a daily, weekly, or monthly basis. 2. Seamlessly take control from anywhere, anytime, enabling remote management. 3. Stay up-to-date by regularly updating your firmware for enhanced functionality.

LARGER-SCALE SOLAR
Powering Possibilities
Our large-scale solar systems feature high-performance components. This ensures optimal power output and efficiency, providing a reliable and eco-friendly solution for diverse energy needs in homes, businesses, and industrial applications. Customers can benefit from significant energy savings, reducing reliance on traditional utilities and resulting in lower bills.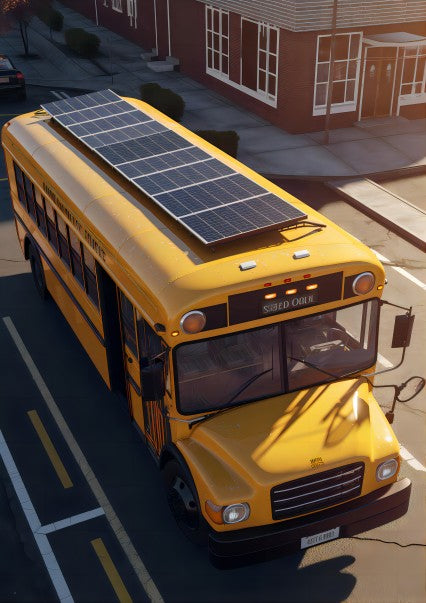 Schoolie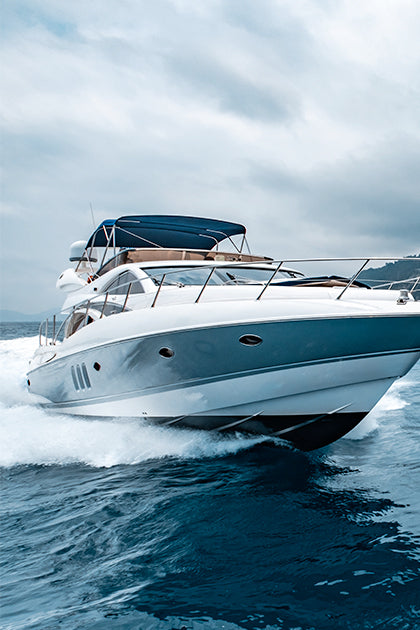 Marine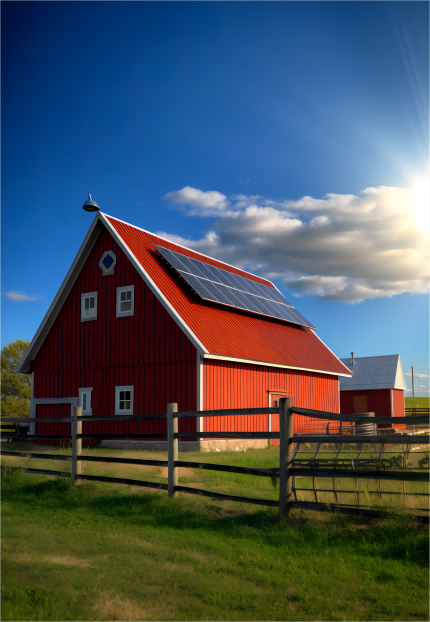 Farm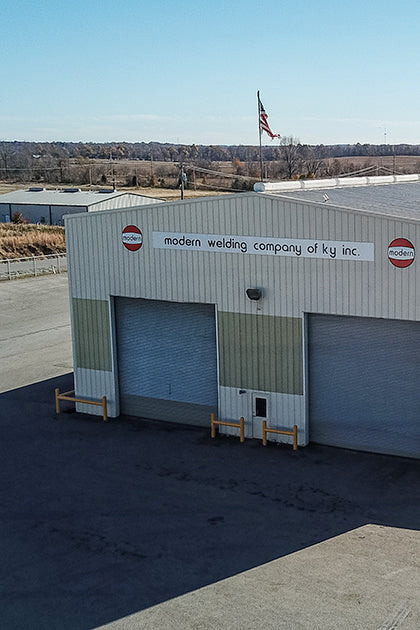 Factory
Connection Diagram

Package Includes
1 x 48V 5000W Solar Charger Inveretr
2 x 51.2V Lithium Iron Phosphate Battery
1 x 1000V 32A Solar Isolator Switch (MC4 Connectors)
1 x 20A Inline Fuse Holder with Fuse
1 x 3.3ft 4mm²(AWG #11) Solar Connection Cable (MC4 Connector to Pin Terminal)
1 x 5kW 63A 9.8ft 10mm²(AWG #7) 3-Conductor AC Output Cable
1 x 0.9ft 25mm²(AWG #3) Battery Cable (Quick Connectors)
1 x 32.8ft 4mm²(AWG #11) Solar Extension Cable (MC4 Connectors)
1 x 6.56ft 6mm²(AWG #9) Inverter-to-Battery Grounding Cable (Ring Terminals)
1 x 6.56ft 25mm²(AWG #3) Battery Inverter Cables (Quick Connector to Ring Terminal)
1 x 6.6ft 0.2mm²(AWG #24) Inverter-to-Battery 8-Conductor Communication Cable (4A7B to 7A8B)
1 Set x Solar Panel Mounting Z Brackets
Specs


Same Part Number, Different Size
I bought the 400W Premium Kit in Aug in 2021. I had a panel break and had to replace it. Renogy is a fantastic company and the products are rock solid.
5 out of 5 stars.100 Watt Panels
These 100 watt panel fit nicely on the roof of my RV.Work great got a small setup for my chicken lights and automatic door
Smart Choice for Solar Panel
I live on a boat. Have for many years. As such I've used solar exclusively. Your panels have out performed all my previous panels. By a lot. Not sure what your secret is but keep up the good work.