2kW 10.24kWh Solar Panel Flexible Kits (5kW Inverter)
---
Model: 2000W (20*100W) PV flexible Panel + 2*5.12kWh Batteries + 5kW Inverter
Solar Input: 2kW (Using 100W photovoltaic flexible panel) Solar Input (Expandable up to 5.5kW)
AC Input: 5kW AC Input/Output at 120V 60Hz (Surge 10kW for Output)
Battery Capacity: 5.12kWh*2 LiFePO4 battery capacity (Expandable up to 40.96kWh for ample energy storage)
48V System: Ensuring an efficient and secure power solution
Easy Assembly: Integrated and compact design simplifies the assembly process.
Customizable: Off-Grid solar kits that are designed for homes and cabins.
Smart Control: Equipped with Real-time Smart APP Controls.
Certification: With Top Safety Certifications ETL
Shipping & Returns

Free Shipping on All Orders! 30-Day Money Back Guarantee!
Compatibility

Compatible with 98% Solar Appliances
We hope you have had a pleasant shopping experience with Calpha. Our company is committed to achieving 100% customer satisfaction, even for return and refund issues. The detailed steps and explanations can be found as follows.

Order Cancellation


Before shipment of the orders, the customer is totally free to cancel orders and request a full refund.
Once the shipping process is initiated, the order can't be canceled. However, the customer can still return the order by following Calpha's Return Policy.

Returns


Calpha's

 

30-Day Worry-free Return Policy

 

means items can be returned within 30 days of delivery. Please note that Calpha can only accept return requests within 30 days of delivery (excluding product defects or quality issues, which are confirmed by Calpha customer service).
To ensure efficient return process, returned items must be in their original packaging, unused, undamaged, unmodified and have a return authorization number provided by Calpha customer service.
For Calpha products purchased from authorized dealers and retailers, please contact the original seller for returns.

Product Return Process


In order to make the return request, the customer will contact Calpha customer service and provide reasons of return and proof of purchase.
Afte confirmation of an eligible return, Calpha will issue a Return Material Authorization (RMA) number and a prepaid return shipping label. Customer must clearly mark RMA number on the package of returned items. Please make sure all components are in the package.
Please note that Calpha will only accept returned items with the RMA number issued by Calpha customer service. Items without RMA will be returned to the sender

Shipping Costs

Calpha will pay for the return shipping cost under the following conditions:


shipping damage caused by warehouse or carrier;
product defects;
wrong items shipped;
product inconsistent with advertisement;
extra products received that the customer didn't order;

The customer will pay for the return shipping costs under any other conditions.

Please note that Calpha does NOT accept any returns of modified products, because they are not suitable for resale. Calpha will have to ship it back to the customer, at the customer's expense.

Refunds


For returns of eligible products (not related to product defects, shipping damage or wrong products shipped) initiated within 30 days, a 15% restocking fee will be charged. (This is the labor cost related to customer returns for product inspection, re-packaging and re-stocking.)
Refund will be issued within 7~10 business days after Calpha receive the returned items and confirm their conditions. Once the refund has been processed, Calpha will notify the customer by email.
If you have any further questions, please send an email to order@calpha.com or give us a call at +1-888-413-3578.
All Calpha products purchased from Calpha or their official dealers come with a limited warranty (as shown below). This limited warranty covers substantial defects in workmanship & materials and, for some products, performance.
The warranty period started from the original purchaser's date of recipient.

Warranty Period
Product Category

Warranty Details*

Rigid Solar Panels (100W, 200W)

5 year material and workmanship warranty

5 year performance warranty (95% output warranty)

Flexible Solar Panels (100W, 200W)

2 year material and workmanship warranty

Chargers, Inverters & IoT Devices

2 year material and workmanship warranty

LiFePO4 Batteries

5 year material and workmanship warranty (prorated)**

Accessories

1 year material and workmanship warranty

*Please Note: For safety, any wiring work should be performed by a licensed electrician. Failure to properly install or operate the equipment will void the warranty.

**Prorated Warranty Details:
| | |
| --- | --- |
| Time | Charge for Replacement |
| Within 1 Year | no extra charge |
| After 1 Year | extra charge = purchase price x (1 - remaining warranty period / total warranty period) |

Within a valid warranty, Calpha will choose from the following two options:***
(1) repair the product at no charge, using brand new or refurbished replacement parts;
(2) exchange the product with a functionally equivalent product that is new or which has been manufactured from serviceable used parts.
All replacements will be compatible with the original products with an equal power rating. A replacement product/part assumes the remaining warranty of the original product or ninety (90) days from the date of replacement or repair, whichever provides longer coverage for you.
The transfer of property ownership is completed once a original product and its repaired product or replacement have been exchanged.The replaced product or part becomes Calpha's property and the replacement product or part becomes your property.
*** Please Note: If a warranty claim is invalid for any reason, the purchaser will be charged for

necessary expenses incurred by Calpha (e.g. shipping, labor and material costs).

Limited to Original Purchaser

Please note that our warranty is strictly not transferable and will be invalidated by any resale or donation behavior. Accordingly, this warranty is void and disabled to any subsequent owner.

Exclusions and limitations
This limited warranty does not apply to:
1. Free merchandise;
2. Force majeure: lost or stolen items, fires, floods, earthquakes, hurricanes, severe weather, wars, and acts of terrorism;
3. Items beyond their warranty period;
4. Items that have been returned and refunded;
5. Items purchased from unauthorized resellers;
6. Items that cannot be verified to be "Calpha" products due to the lack of valid proof of purchase;
7. Qualified products without any material and workmanship defect;
8. Damage caused by operation or service of unqualified third-party;
9. Damage caused by improper installation and storage, misapplication, unauthorized repair, modifications, dis-assembly, incorrect handling and transportation not in accordance with official user manual / datasheet;
10. If our technical support team determines the product is not eligible for warranty repair or its defect is not due to our workmanship or materials, then all the costs incurred by the warranty necessary to repair, replace and transportation of the product is at your expense.

Valid Proof of Purchase

A valid order number of your purchase, either from calpha.com, or from online B2C platforms like eBay.
Order confirmation email or sales invoice that contains the description of products, price, and sales channel.
Warranty Registration
Register your warranty at our warranty registration page.
Return Material Authorization (RMA) Process

In order to initiate the repair / return process, please contact Calpha customer service and provide your warranty information.
After we confirm this is eligible for a valid warranty, we will issue a Return Material Authorization (RMA) number and provide packaging & shipping instructions on how to properly and safely ship the products back. Customers MUST package the products properly and safely and mark RMA number on the package.
After we receive and verify the returned items, we will process your return and send your repaired or replacement product to you at our expense.
Replacement

After the defective products have been received at our warehouse, our team will process the delivery of replacement ASAP (generally within 15 days). Actual delivery date is subject to the availability of the replacement products.
The warranty period of the replacement is equal to the remaining warranty period of the original item or 3 months, whichever is longer.
Declaration

This warranty and remedies stated above is the only officially recognized warranty regulations of Calpha, which can replace all other warranties, remedies and conditions, whether oral or written, express or implied.
No dealer, agent, employee or any other person is authorized to give any warranties which is beyond the scope of what our limited warranty sets forth.
Calpha disclaims all liability arising from any direct, consequential or incidental damages because of use or malfunction of Calpha products, or from any breach of warranty. And Calpha will not be liable for implied warranties, including, without limitations, warranties of merchantability and fitness for a particular purpose. If Calpha cannot lawfully disclaim such implied warranties, these warranties are limited in duration to the duration of this warranty.
Please note some states prohibit limitations on how long an implied warranty lasts, the warranty period may vary according to local laws and regulations. So above limitation may not apply to you. You may have other rights based on your region.
2000W PV Panel/2*5.12kWh Batteries/5kW Inverter

(Up to 5500W)
2kW Solar Input

(Expandable up to 40.96kWh)
5.12kWh*2 LFP Batteries

(Surge 10000W for Output)
5kW AC Input/Output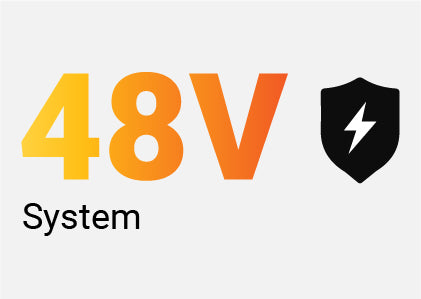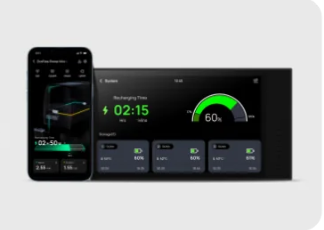 Different Mounting Options


Off-grid Builds
Our kits, featuring compact and modular solar components with Plug-and-Play connectors, seamlessly adapt to any off-grid homes, ensuring a reliable power solution for all your requirements.

RVs/Trailers/Vans
Whether upgrading your van's electricals or starting from scratch, our plug-and-play Power Kits let you easily tailor your hardware to fit your van's size and energy needs.

Simple Assembly
Modular Storage System
We made our modular system plug-and-play so you can quickly customize your van power whenever you want. Simply stack a battery to increase capacity, or plug in a solar panel for faster charging.
3-in-1 Charger inverter
Integrated & Compact Design
Combining the functionalities of a charger, MPPT charge controller, and inverter into one compact unit, our charger inverter saves you valuable installation space and time.


Quick Connection
Equipped with quick connectors, unlike conventional ring terminals, our LFP batteries eliminate the need for manual tightening. This enables swift and effortless connections between battery units.

Top safety Certifications
ETL/UL Certified
Our inverters and batteries are ETL certified, ensuring top-notch safety standards. The real-time communication between the inverter and battery guarantees a secure and reliable solar energy solution for your home or business.
TAKE CONTROL OF YOUR POWER MANAGEMENT
Advanced IoT Capabilities
Stay connected to your energy usage both at home and on the move. Our mobile app offer a range of user-friendly settings and real-time data tracking options. 1. Effortlessly monitor your power consumption on a daily, weekly, or monthly basis. 2. Seamlessly take control from anywhere, anytime, enabling remote management. 3. Stay up-to-date by regularly updating your firmware for enhanced functionality.

Larger-Scale Solar
Powering Possibilities
Our large-scale solar systems feature high-performance components. This ensures optimal power output and efficiency, providing a reliable and eco-friendly solution for diverse energy needs in homes, businesses, and industrial applications. Customers can benefit from significant energy savings, reducing reliance on traditional utilities and resulting in lower bills.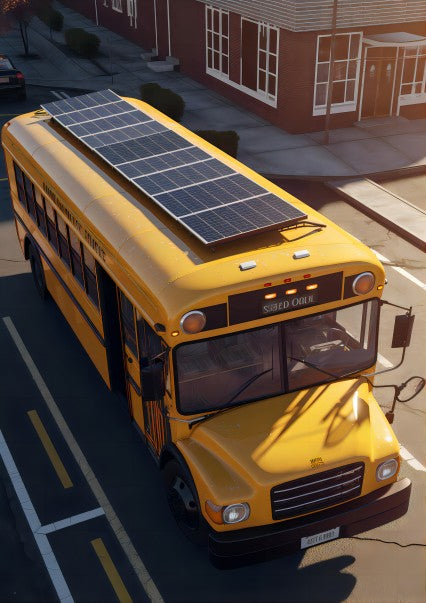 skoolie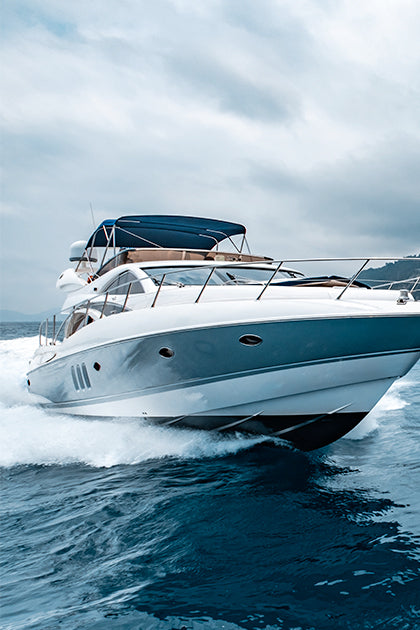 Marine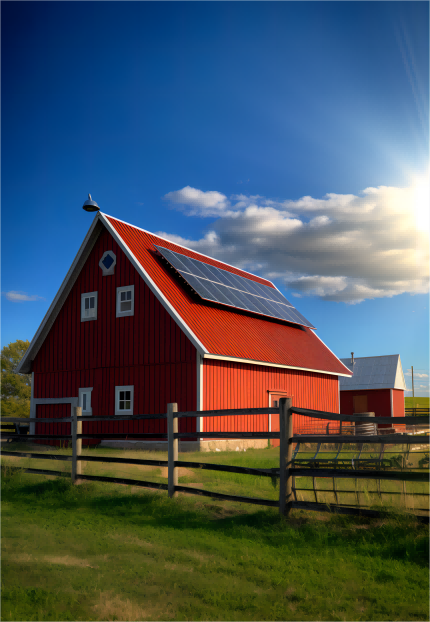 Farm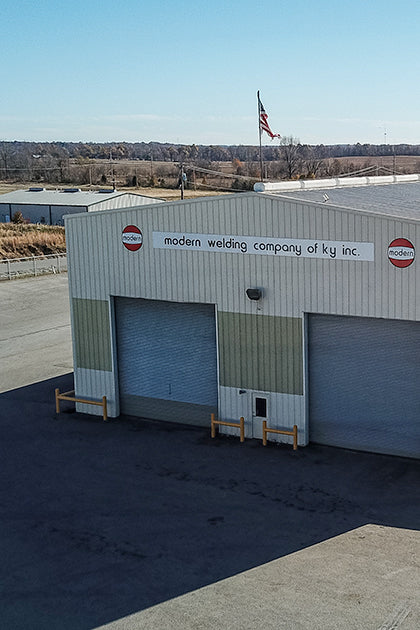 Factory
Connection Diagram

Specs



Same Part Number, Different Size
I bought the 400W Premium Kit in Aug in 2021. I had a panel break and had to replace it. Renogy is a fantastic company and the products are rock solid.
5 out of 5 stars.100 Watt Panels
These 100 watt panel fit nicely on the roof of my RV.Work great got a small setup for my chicken lights and automatic door
Smart Choice for Solar Panel
I live on a boat. Have for many years. As such I've used solar exclusively. Your panels have out performed all my previous panels. By a lot. Not sure what your secret is but keep up the good work.